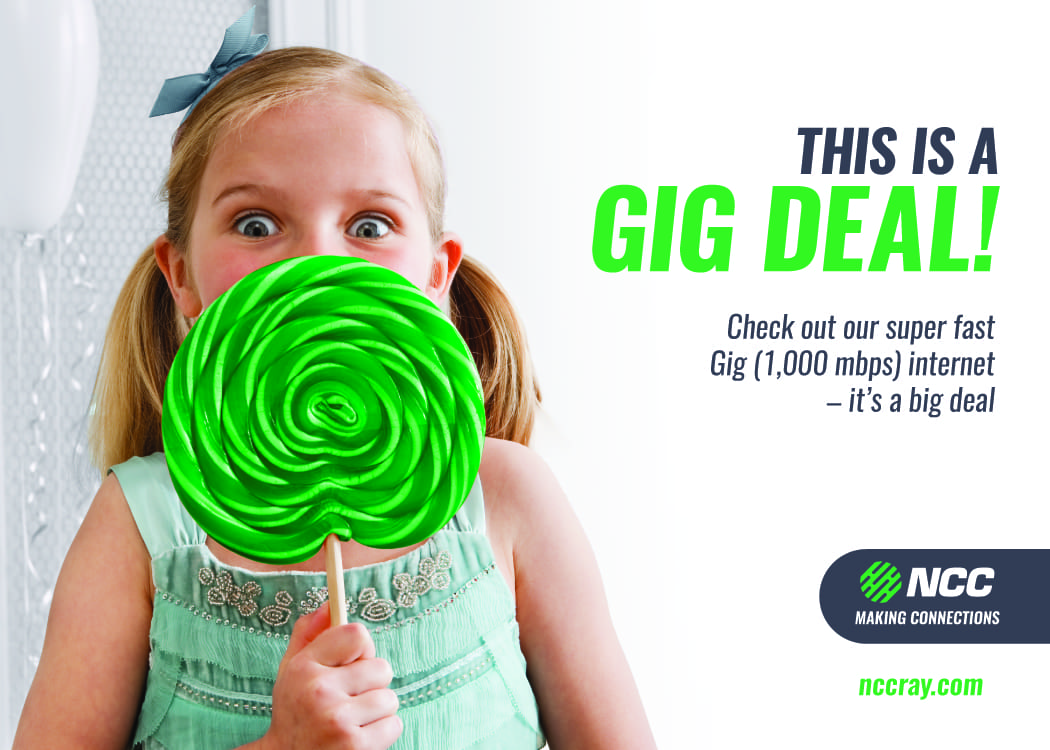 Sometimes Bigger Really Is Better – Especially When It Comes To Internet Speeds.
With prices starting at $151 and speeds as fast as 1,000 mbps – our Gig deal is a BIG DEAL!
Maintain your 'Big Deal' status. If your device count and need for trouble-free internet keeps getting bigger – get Gig! Gig internet will keep your heavily connected household running fast and secure, so you can be a big deal – at school, at work, or online.
Have multiple devices streaming, gaming, chatting, conferencing – all at the same time without issue
Upload or download video in seconds – you'll be viral in no-time!
Be at the top of your online game without lag or buffering
Join video conferences with high-definition video and a stable connection
Get our Gig Deal today!
Not sure if you need a Gig? Use our broadband calculator to see what speed you need!