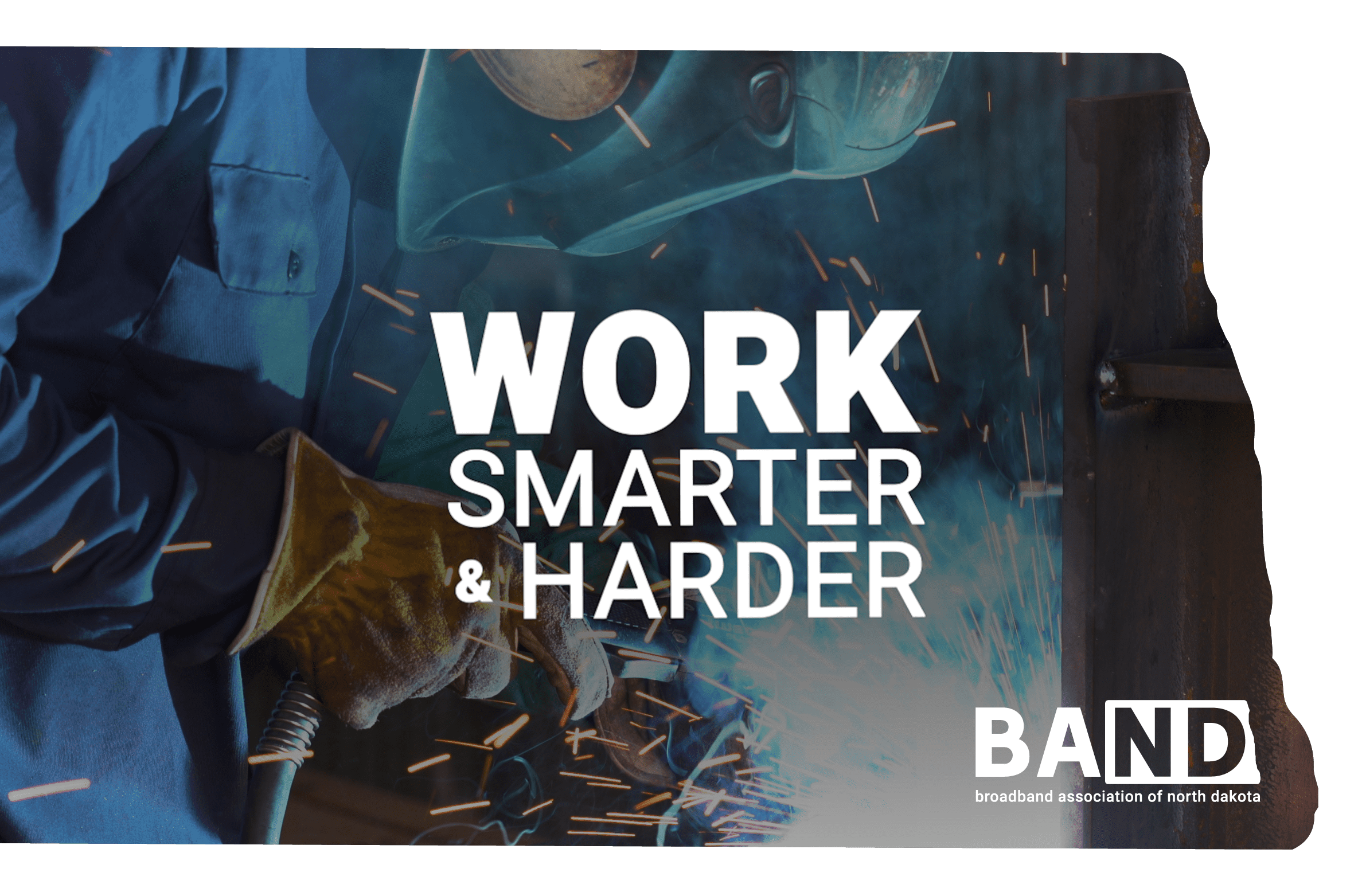 Hilary Mehrer grew up like most North Dakotans– in a small town. She always knew when to come home. As soon as that evening whistle echoed through the town, she had better be walking through their door or she knew there would be trouble. And, if she wasn't there, her parents always seemed to know where she was before she ever got home.
"That's just the way it is in small towns– everyone knows everyone," Hilary said. "You can walk through town and pretty much every house is someone you either know as a friend or family."
Hilary knew she wanted her own kids to experience the same kind of community and closeness that she did. So when she married her husband Sean and they started a family of their own, they settled in the small rural town they do today.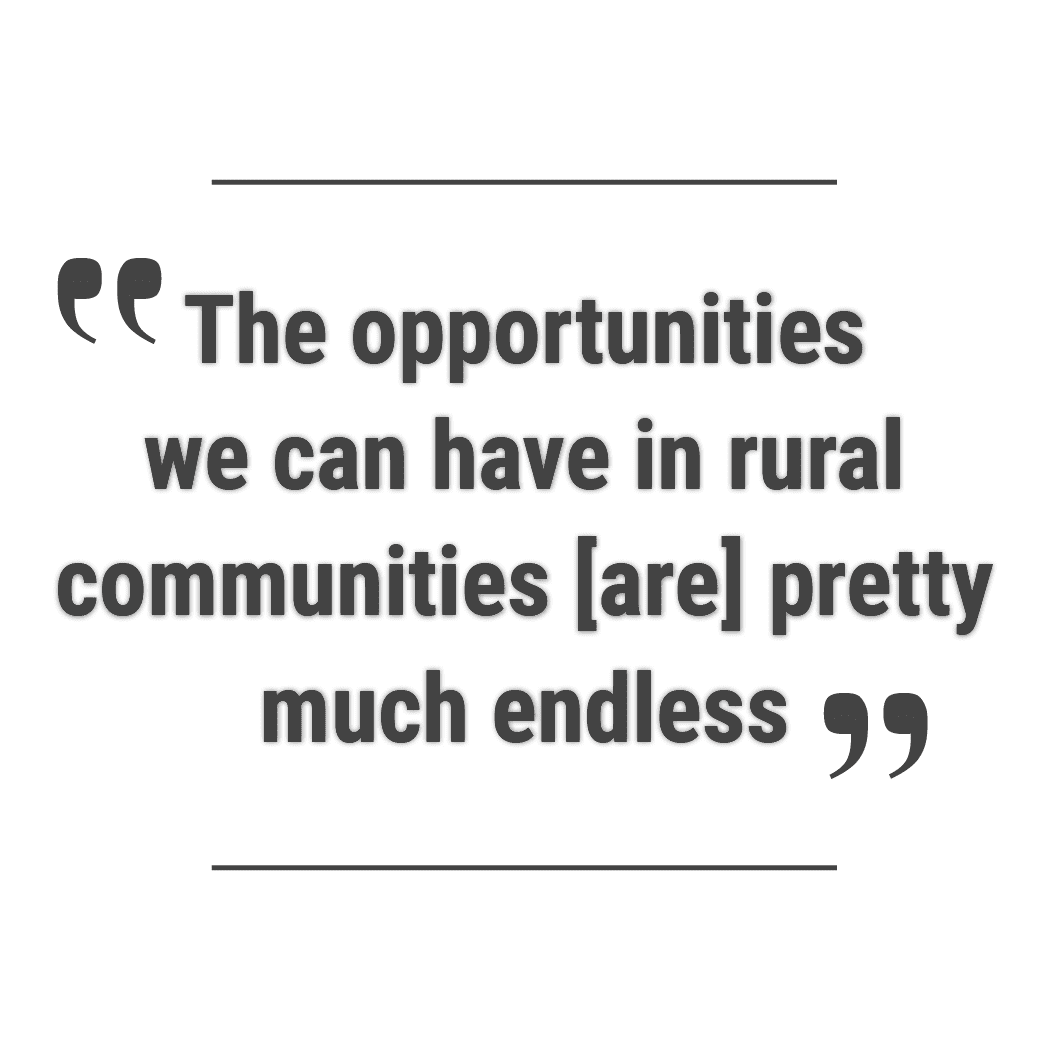 For many North Dakotans, like Hilary, growing up in a small town is an experience they hope to pass on. The sense of community, the connection to the outdoors, and strong work ethic make it a place where many North Dakotans want to raise kids of their own. They want them to be able to go out and play in the streets and know when the noon and six o'clock whistle blows that it's time to come home.
Of course, living in a rural area has its challenges, too.
Kent Schimke, General Manager of Dicky Rural Networks in Ellendale, acknowledges that the challenges of rural areas are overcome by the cooperative spirit of the community.
"It can be hard work to live in a rural community," he said. "But that's what rural communities do. We all support each other to be stronger and to continue to be able to live in those rural communities. The resources that BAND provides helps support those communities by connecting them to the rest of the world."
BAND, the broadband association of North Dakota, was formed 65 years ago with a mission to bring top-of-the-line communication technology to the communities across North Dakota. That mission has transformed from telephone party lines to today, where high-speed internet has become a necessity. Today, BAND represents 18 members companies, each working to bring quality broadband to their customers — no matter if they're in town, or 30 miles from town.
With the power of the internet at our fingertips, North Dakotans are now able to continue to live in the rural communities we love while building businesses, working remotely, and staying competitive in a global market.
"The opportunities we can have in rural communities… they're pretty much endless," Kent said.
Of course, nothing is made possible without hard work — a value that has been ingrained in the culture of North Dakota since the first families settled and tended to the land. You've probably heard the common phrase, "work smarter, not harder." But, we're North Dakotans. We always work hard. We don't know any other way.
The difference today, with the services of BAND and its member companies, is that North Dakotans can work smarter and harder; combining the strength of our work ethic with the resources of technology to make our businesses thrive.
Take a look at our video "Work Smarter and Harder" to see for yourself!
Impact in Our Communities
The stories that highlight the impact of broadband in our communities are all around us. In "Work Smarter and Harder" we hear just a few of these stories from towns like Epping, Forman, and Maddock, North Dakota.
Gene Vandeberg, owner Of Sandhill Performance Quarter Horses near Epping, North Dakota, uses the services offered by Northwest Communications Cooperative (NCC) to take care of his horses. Before he had access to broadband that allowed him to check on is horses at night, Gene was often forced to get out of bed to go check on them himself.
"I was lucky if I'd get 4 or 5 hours of sleep a night, and checking on the horses took up to 45 minutes," he said. "Now, I can look at the cameras to check on the horses, and I can be done in 10 minutes."
Sixteen miles away in Forman, North Dakota, Hilary and her husband Shannon run and operate Dakota Precision Fabricating, a metal fabrications manufacturer that provides services across the country to customers such as BOEING and NYC's LaGuardia Airport. With a growing business and a growing family, the services from their local broadband provider, Dickey Rural Networks (DRN), allows them to remain to have the best of both worlds.
Quality broadband allows us to be competitive in a national market while staying in small-town North Dakota," Hilary said.
For Amanda Johnson with Ag Resources in Maddock, the broadband services offered by the North Dakota Telephone Company (NDTC) allow her to conduct her work with farmers and those in the ag industry in a streamlined fashion, with quicker communication and better delivery service systems. Through the work that she does selling tractors and various farming equipment to farmers across the state, she is empowering farmers to work harder and smarter, too.
"With broadband, it makes our job easier to help farmers be better stewards of the land," Amanda said.
Building a Better Future with BAND
These stories are why the work of BAND matters. Through our efforts to advocate and empower North Dakotans with quality broadband, BAND is keeping rural communities connected with the world.
And what does this mean?
It means North Dakota families like Gene's, Hilary's, and Amanda's, can run a thriving business while enjoying the rural lifestyle they love and raising their kids with the values they cherish. Values like caring for your neighbor. Being kind. And of course, working hard. As the future continues to bring us further and faster into an age of technology, it's more important than ever that we work harder — and smarter, too.
To learn more about how NCC can connect you to the world, visit our residential or business services pages.
To learn more about how the members of the Broadband Association of North Dakota keep North Dakota the most connected state in the country, visit BroadbandND.com