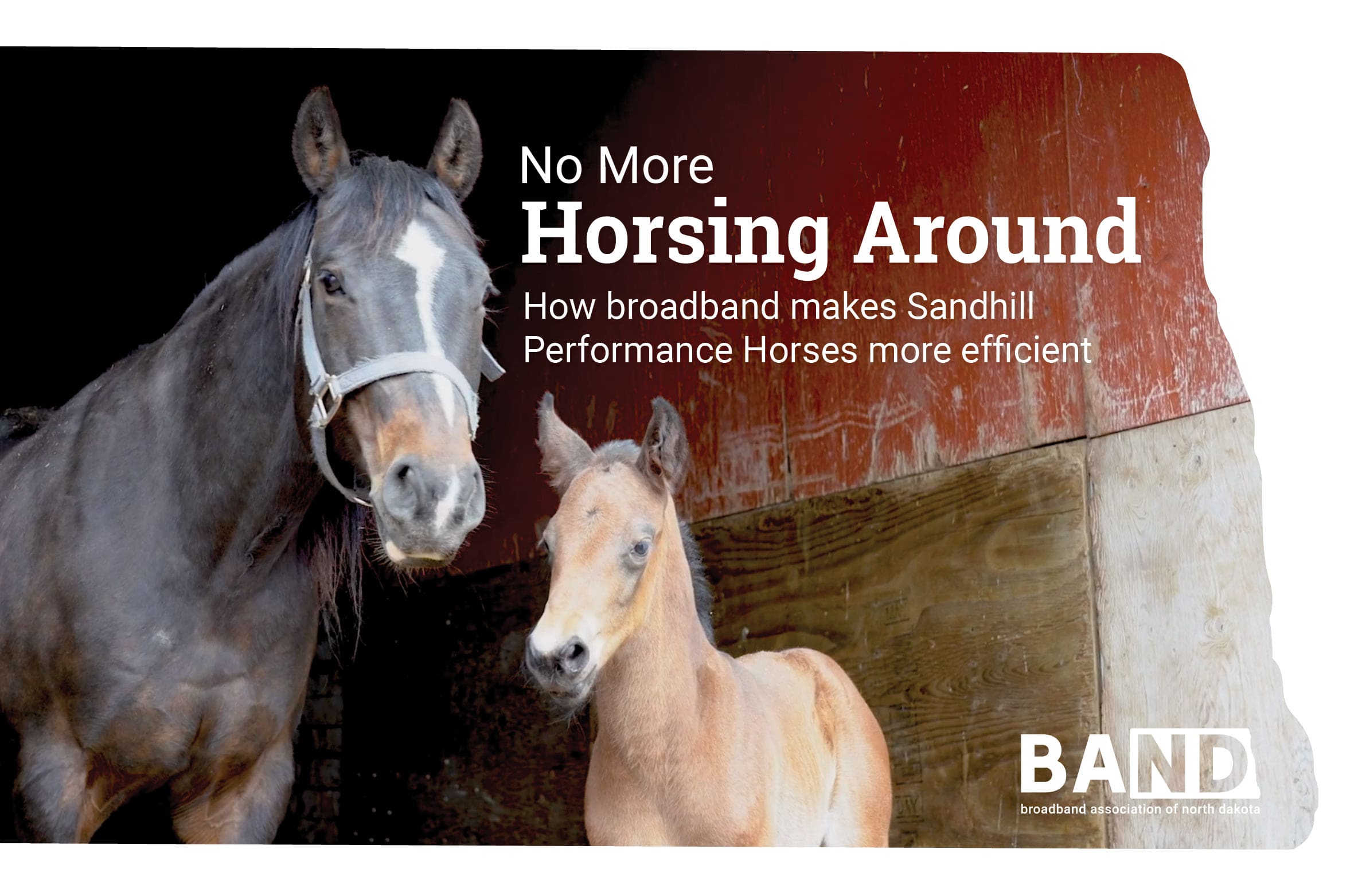 Work Smarter & Harder: NCC + Sandhill Performance Horses Spotlight
There's never a dull moment at Sandhill Performance Horses in Epping, ND. With over 100 horses on-site, the team is kept busy with breeding, foaling, raising, prepping horses for shows, and everything in-between. For Gene Vandeberg, owner and operator of Sandhill Performance Horses, this has been his livelihood since age 17. 
"Now more years than I would like to count," says Gene laughing.
Nonetheless, Gene hasn't let age slow him down from doing what he loves, and with new emerging technology he's even been able to do more of it – enabling him to work smarter and harder.
"Before I had high-speed internet, I would have to get up in the middle of the night every two hours," says Gene. "I would check cows and horses, and I was lucky if I would get four or five hours of sleep a night."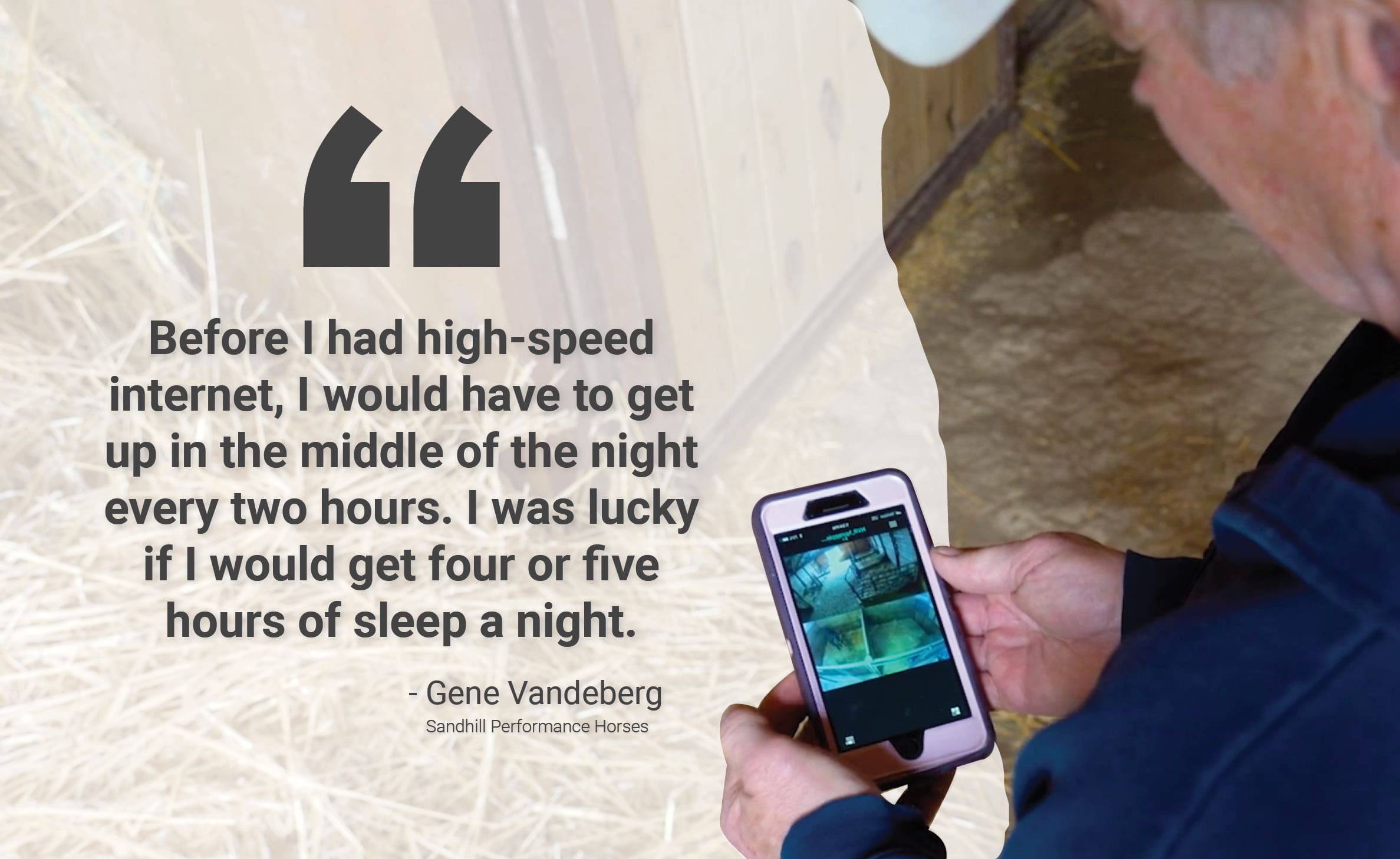 With the use of broadband and new security systems powered by Northwest Communications Co-op (NCC), a rural broadband provider located in Ray, ND, Gene is able to take care of tasks that once required hours in a matter of minutes.
"A lot of time is saved by the cameras," says Gene. "My barns are far enough apart where checking stalls would take 45 minutes or more. Now, I can be done in 10 minutes," says Gene as he scrolls through his phone showcasing the system.
Stories like Gene's are a reminder of why quality broadband is crucial to the small businesses of North Dakota. As a part of the Broadband Association of North Dakota, NCC and its fellow member organizations across the state are dedicated to providing quality broadband services within their communities.
For decades, BAND has continued to strive towards keeping North Dakota connected and ahead of the game by pushing the implementation of new broadband technology across the state. BAND members are currently working on installing new fiber lines across the state and offering new services like the camera surveillance Gene uses. All in an effort to enable North Dakotans to work harder and smarter.
For those at NCC, seeing stories such as Gene's and how their service has impacted his work inspires them.
"We were created to build connections, and for people to communicate with the rest of the world," says Jeremy Becker, CEO and General Manager of NCC. "For us to be a part of a story like Gene's… it is something we are extremely proud of."