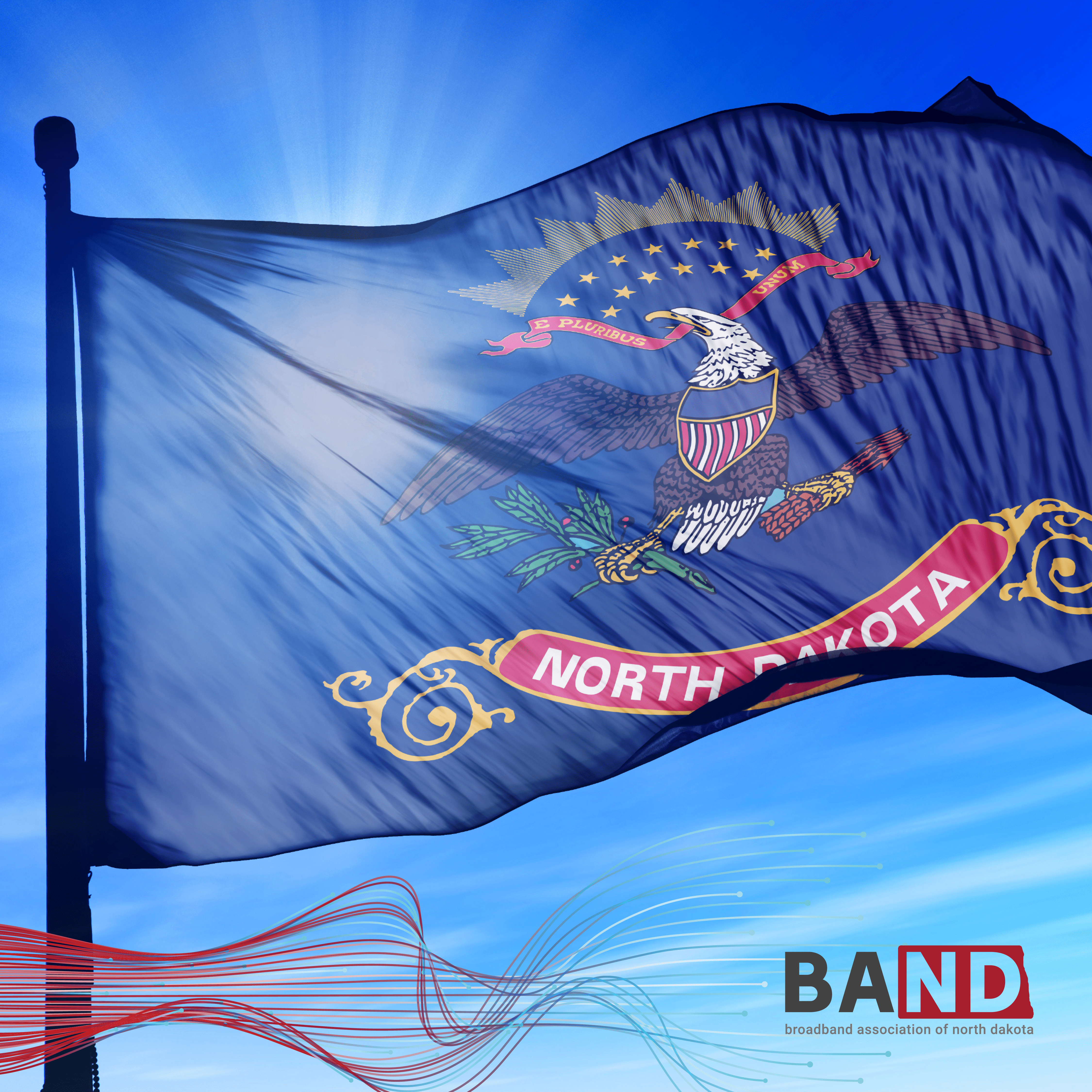 In 2021, internet providers like Comcast and Sparklight have announced plans to expand their fiber networks and deliver gigabit speeds to rural communities across the country. 
For the Americans who are just now receiving access to fiber internet, this technology is life-changing—affording them faster-than-ever connectivity to family, friends, and the world. But for thousands of rural North Dakotans, it's old news. 
While big, out-of-state broadband providers are making a big deal about starting to bring fiber to rural communities, the local members of the Broadband Association of North Dakota (BAND)  have already done it. 
Over the past 68 years, BAND members have invested millions of dollars, empowered one another, and embraced the tenacious work ethic that North Dakotans are known for. Together, we've built the most robust fiber network in America—and now, customers like you are reaping the benefits. 
When you sign on for service with your local BAND member, you receive more than just internet. You benefit from the shared resources, knowledge, and unparalleled infrastructure that have been built over nearly seven decades.
Laying the Groundwork for Innovation
The work to bring fiber broadband to rural North Dakotans began in 1953, long before the directors of nine North Dakota telephone cooperatives could have imagined what the internet would one day become. 
Those original members joined forces to expand high-quality, low-cost telephone service across North Dakota. At the time, most North Dakota residents still relied on party-line service, in which wires were strung from pole to pole and long distance calls were prohibitively expensive. While the technology that we have used to communicate has evolved over the past six decades, our mission—to ensure the highest quality communication technology is accessible to all North Dakotans—has not wavered.
In 1996, this commitment led 14 BAND member companies to form the Dakota Carrier Network (DCN), a high-speed, large-capacity fiber backbone. Today, locally-owned providers serve 97 percent of North Dakota's geographic territory, offering internet speeds of at least 1 Gig in over 300 rural communities. We have laid over 40,000 miles of fiber across the state, connecting businesses, residents, and schools with internet speeds 100 times faster than the national average.
Collaboration between the member organizations that make up DCN and BAND has laid the groundwork for
innovation in our state and served as inspiration for rural networks across the country. In 2021 alone, the
member organizations that form BAND and DCN have made extraordinary strides to connect more North
Dakotans to fiber.
NCC announced in the Fall of 2020 the completion of our 3,540 mile fiber optic broadband network to 16
exchanges serving approximately 5,500 members within the counties of Burke, Mountrail, Williams and
Divide counties in northwest North Dakota. The project consisted of a $50 million investment to upgrade
NCC's network to all fiber. The work is never complete as we continue to invest in our routes outside of the
NCC service area, build redundancy within our network and upgrade equipment in the customer home and
business. We continually look for new ways to serve our members.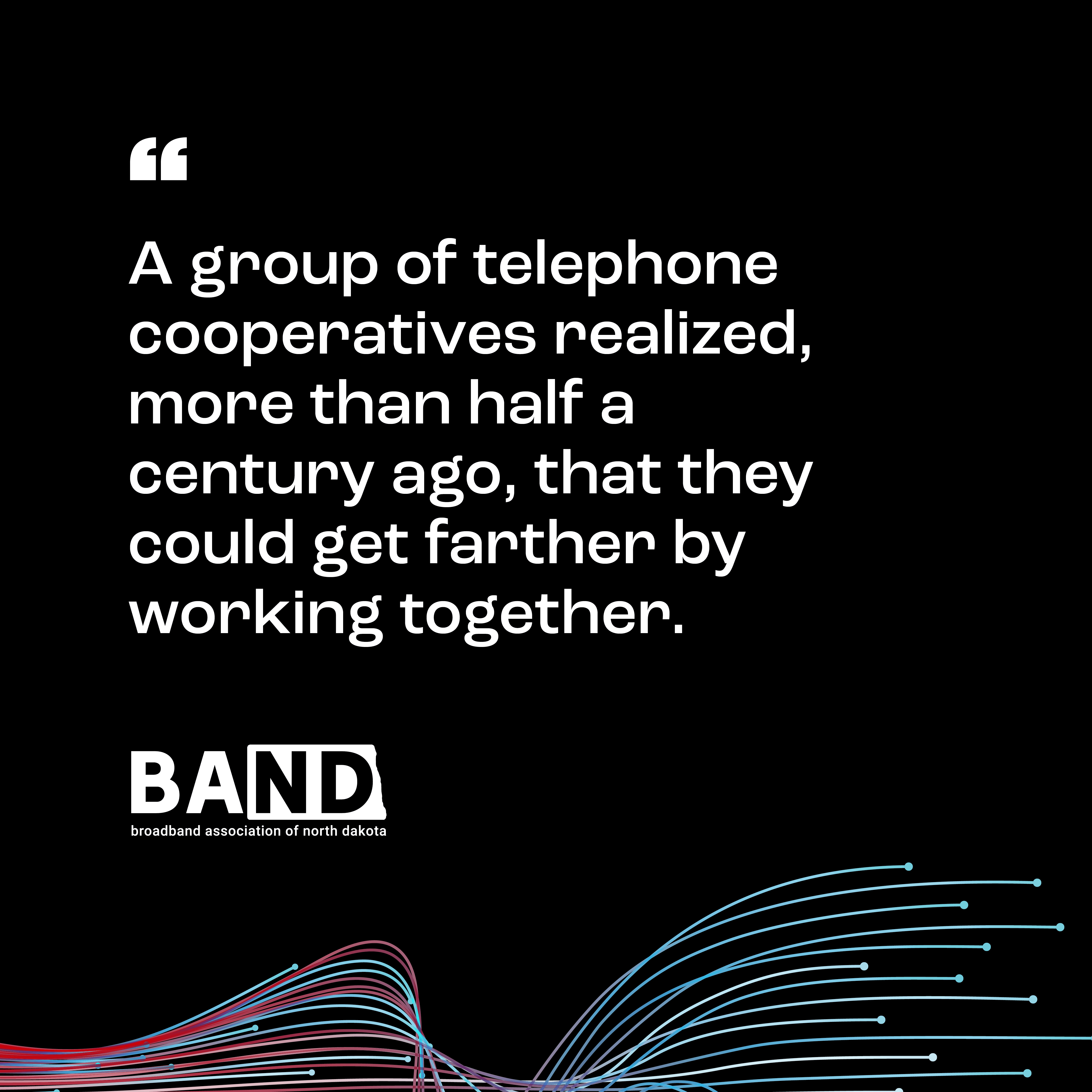 There are numerous other examples of BAND members improving and expanding their networks.
Each of these milestones has been made possible because a group of telephone cooperatives realized, more than half a century ago, that they could get farther by working together.
While some of the biggest names in broadband are just beginning to deploy fiber to rural communities, the 15 members of BAND are already working toward the future—accelerating speeds up to 5 Gig, 10 Gig, and beyond. Because when you work hard, and work together, the possibilities are endless.
That's the power of connected collaboration. That's the power of BAND.